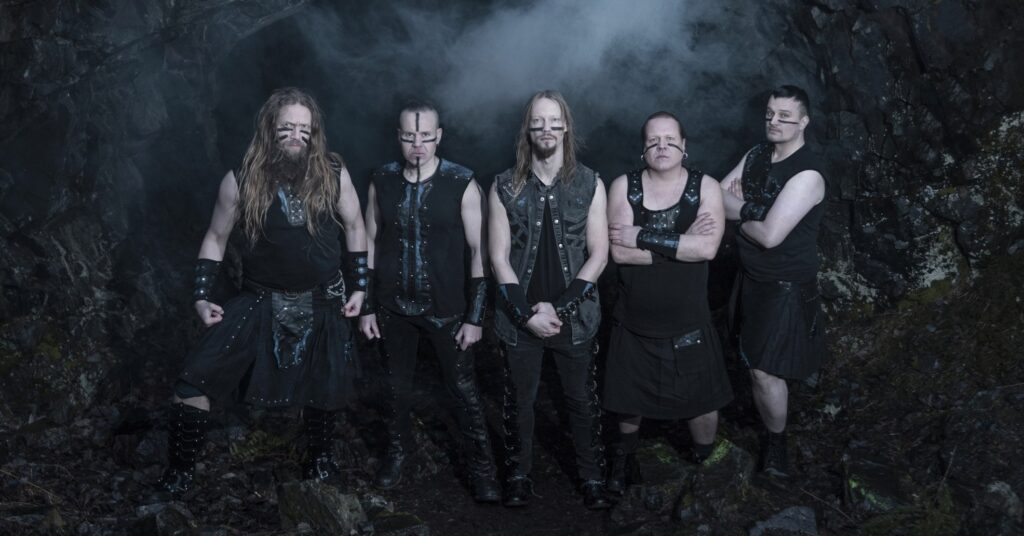 Ensiferum are a true powerhouse when it comes to folk-inspired melodic death metal, something they hammer home more resolutely than ever with eighth full-length Thalassic. The title translating from ancient Greek as "of or relating to seas", it's a suitably huge and wide ranging collection that incorporates orchestrations and traditional folk instrumentation alongside the roaring guitars, bass, and drums. "I think we managed to take another step ahead musically and we also utilized the best parts of our old sound," states bassist/vocalist Sami Hinkka. "There are lots of Ensiferum's trademarks: beautiful folkish melodies, ass-kicking riffs, a nice mix of different vocals and great singalong choruses."
The foundation of Korpiklaani in 2003 in Lahti, Finland brought the traditional folk music back to life. No one could have foreseen that such a large audience would be interested in Finnish and English mythological texts.
The Folk Metal band rose up from the ashes of the former act Shaman and released their debut "Sprit Of The Forest" in November 2003 via Napalm Records. Korpiklaani quickly prepared and recorded a new album called "Voice Of Wilderness" which came out in January 2005.
God Dethroned never say die! The immutable power of the Netherlands greatest blackened death metal band rings true on new album, Illuminati. But this isn't something new for the Dutch horde. Since forming in the village of Beilen in 1991, God Dethroned have amassed a sizable following through the release of 10 full-length albums. From debut The Christhunt (1992) and Bloody Blasphemy (1999) to The Toxic Touch (2006) and comeback The World Ablaze (2017), Henri Sattler's God Dethroned have indeed purveyed some of the finest evil death since Possessed hurled the ground-breaking Seven Churches upon metaldom. Luckily, for headbangers and horn-throwers the world over, Illuminati continues God Dethroned's immutable reign after a two-year gap.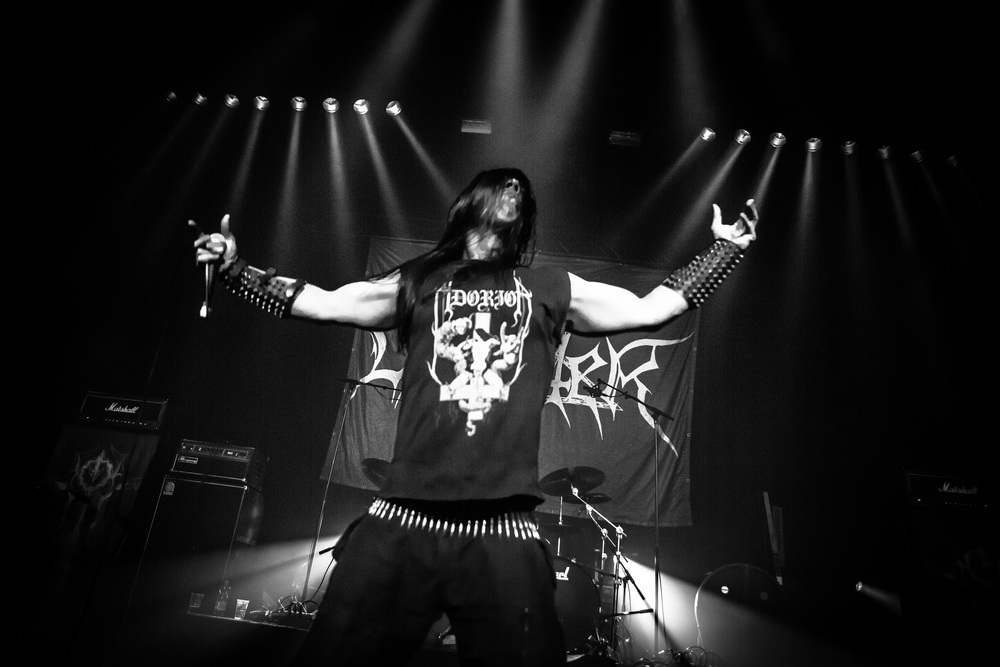 The history of DESASTER reaches back as far as 1988 when two young metal maniacs from Koblenz, Germany, decided to follow the path once paved by bands such as HELLHAMMER or DESTRUCTION. After initial songwriting sessions, the band played their first and now legendary live concert in 89, which also marked the official birth of DESASTER. Having overcome several line-up problems between 1990 and 1992, original member/guitarist Infernal soldiered on with vocalist Okkulto and bass player Odin.
Melechesh is an ethnically Assyrian black metal and Mizrahi metal band that originated in Jerusalem and is currently based in Amsterdam, Netherlands. Ashmedi started the band as a solo project in 1993. In the following year, guitarist Moloch and drummer Lord Curse were added to the line-up. The band's goal was to create a type of black metal incorporating extensive Middle Eastern influences mainly based on Assyrian (Mesopotamian) and occult themes (both musically and lyrically); the band invented the title «Mesopotamian metal» or «Sumerian Black Thrashing Metal» to best describe their type of metal. They are sometimes referred to as oriental metal.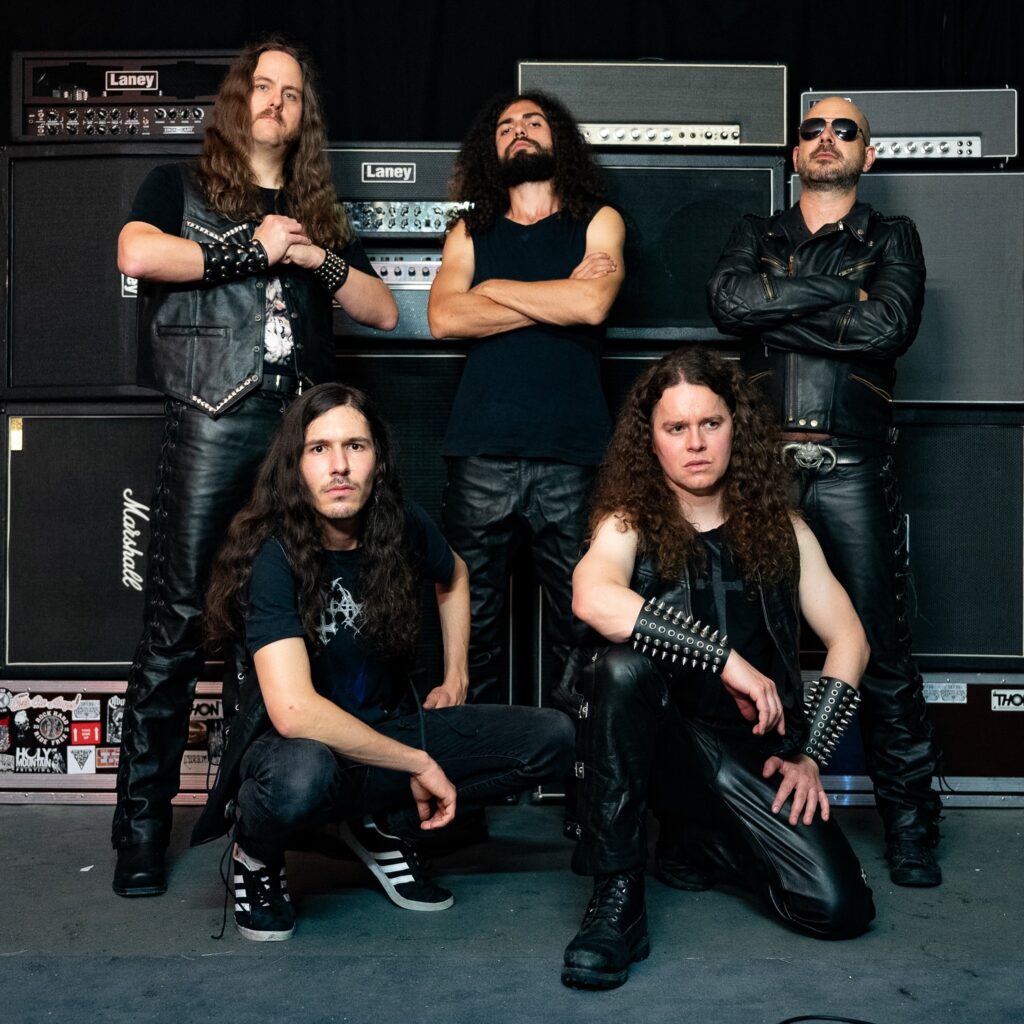 Hailing from Winterthur, Switzerland and founded in 2018, MEGATON SWORD are ever
aptly monikered: theirs is a nuclear-powered style of true-as-steel Heavy Metal drunk on
high fantasy and the enduring themes of conquest and valor, triumph and tragedy in the
world NIRALET created by singer Uzzy Unchained. The band's first public reocrding is
therefore fittingly titled Niralet and it arrives as a fully formed document of a young band
already capitalizing on their considerable strengths. The quartet here create five mini-epics
that feel far vaster than their succinct track times suggest.
23:00 – 00:00 | Ensiferum
21:35 – 22:30 | Melechesh
20:20 – 21:05 | Bølzer
19:20 – 19:50 | Megaton Sword
18:30 – 19:00 | Heathen Heretic
18:00 | Doors
23:15 – 00:00 | Rectal Depravity
21:45 – 22:45 | Korpiklaani
20:25 – 21:15 | God Dethroned
19:05 – 19:55 | Desaster
17:50 – 18:35 | Malphas
16:50 – 17:20 | Lotrify
15:50 – 16:20 | Calarook
15:00 | Doors