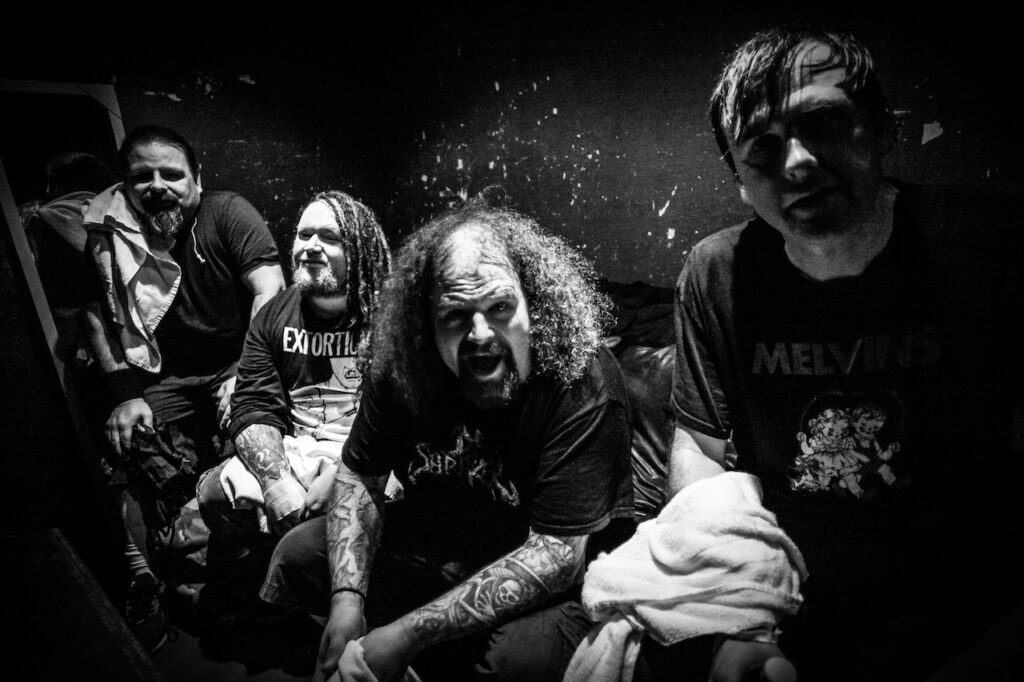 Napalm Death are a British extreme metal band formed in Meriden, West Midlands, England, in 1981. While none of its original members remain in the group, the lineup of vocalist Mark "Barney" Greenway, bassist Shane Embury, guitarist Mitch Harris and drummer Danny Herrera has remained consistent for most of the band's career.
Napalm Death are credited as pioneers of the grindcore genre by incorporating elements of crust punk and death metal, using a noise-filled sound that uses heavily distorted, down-tuned guitars, grinding overdrive bass, high speed tempo, blast beats, and vocals which consist of incomprehensible growls, or high-pitched shrieks, extremely short songs, fast tempos, and sociopolitical lyrics.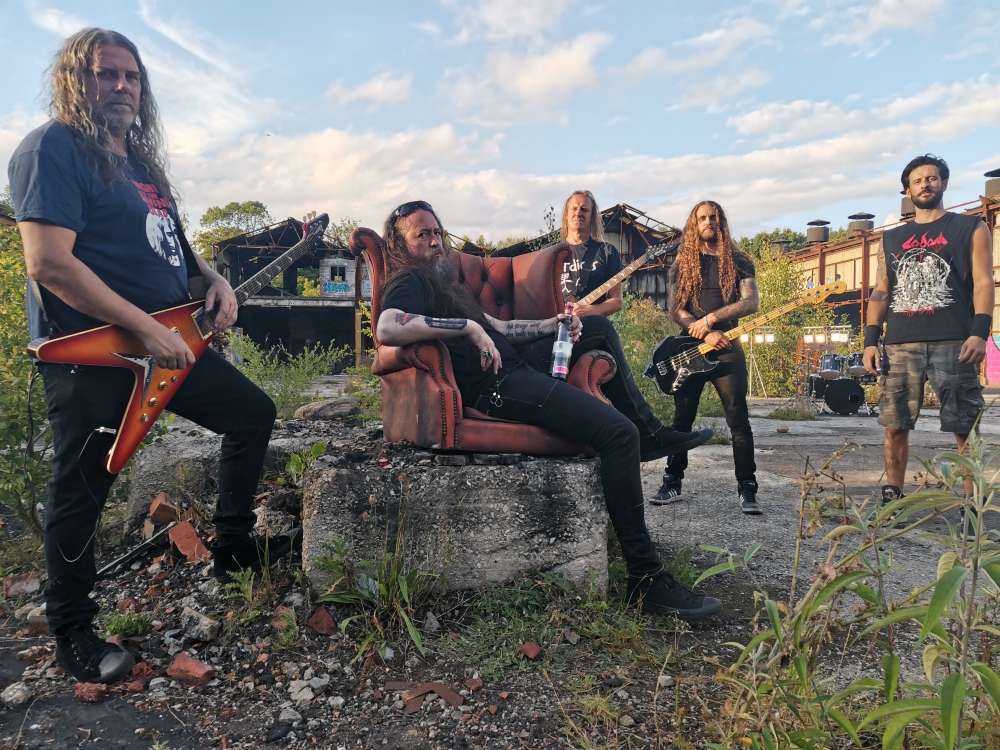 Formed in 1989 by Darren Brookes, Peter Rew, Barney Greenway, Ian Treacy and Paul Adams, and after many years doing the rounds under other names, BENEDICTION, as we know it, was formed. The band was quickly picked up by German Metal label Nuclear Blast Records, a partnership that lasts to this day. Their first album, Subconscious Terror, was released in 1990. In October 2001, they released "Organised Chaos" the first album with Dave Hunt as vocalist. Their latest album "Killing Music" was released in 2008. In 2019 the return of classic singer Dave Ingram was announced. Ingram, vocalist on some of BENEDICTION's classic early releases such as "The Grand Leveller", "Grind Bastard" and the groundbreaking opus that is "Transcend the Rubicon", often classed as one of the most influential and important death metal releases to date. With the current line-up, BENEDICTION are without doubt stronger than ever.
Having been signed to labels with names like United Guttural and Corpse Gristle, it should come as no surprise that Lone Star State death metallers Devourment traffic in the same nihilistic sonic filth as their slam death metal forebears Cannibal Corpse and Suffocation. Despite splitting up and re-forming multiple times since emerging in the mid-'90s, the band has remained at the forefront of the brutal death scene, issuing genre-defining albums like Molesting the Decapitated (1999), Unleash the Carnivore (2009), and Obscene Majesty (2019).
Wormrot plays grindcore and was signed to Earache Records (UK) in 2010. Ever since Wormrot was formed in 2007, they have been doing months-long tours in the US, EU and the neighbouring Asian countries. Aside from the usual underground shows in a converted garage in Denver, a squat in Berlin or a cave in Penang, they've also played in festivals like Obscene Extreme Festival (CZ), Scion Rock Fest (US), SXSW (US), Incubate Fest (NL), Bloodshed Fest (NL) and many more.
Hardcore punk band formed in 1990, in Providence, USA. Members of Dropdead also play in Snake Apartment, I, Destroyer, Battlesnake, Straight To Hell, Ulcer, Monster X, Lolita Black and Fucking Invincible. The band has been active in the punk scene since the early nineties. The guitarist, Ben, runs a Providence record store called Armageddon Shop, along with its record label Armageddon Label. Dropdead has proven highly influential to modern strains of hardcore, having staid true to its DIY and animal rights ethics. The band's songs are generally short and extremely fast-paced, with few of their songs lasting longer than one minute.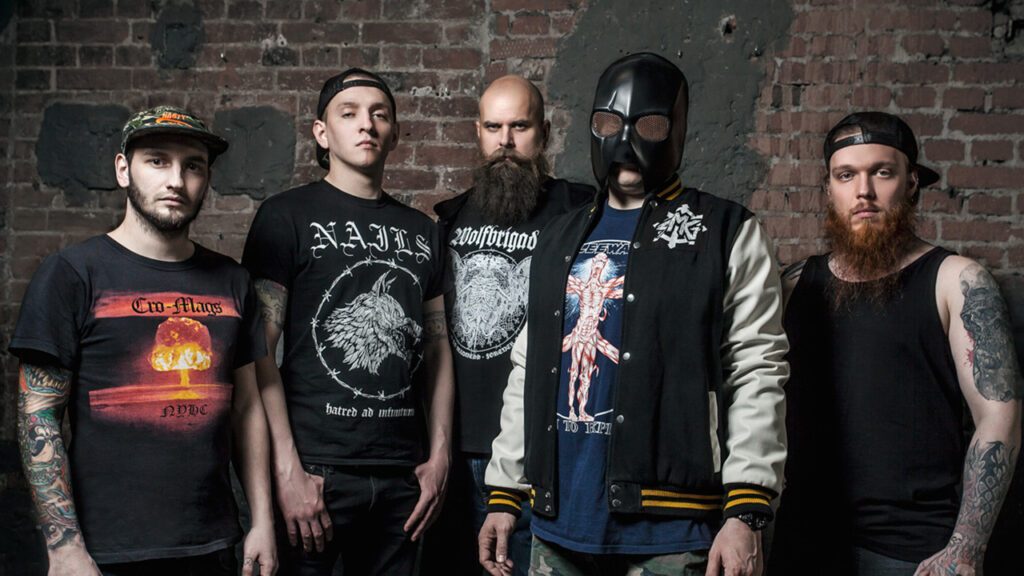 Siberian Meat Grinder is a hardcore/metal band from Russian frozen hell which plays fast and adrenaline-charged crossover thrash blended with power metal, black metal, rap, stoner rock and other genres.
SMG's highly energetic recordings, insane shows and intense touring allowed the band to share the stage with the bands like Agnostic Front, Terror, Deez Nuts, Born From Pain, Sick Of It All, Skeletonwitch, Obituary, Sodom, Slayer and perform at such international festivals as Resurrection Fest, Groezrock, With Full Force, Resist To Exist, Boomtown Fair, Brutal Assault and others.

The band is known for creating it's own worldwide movement known as a Bear Cult, based on praising the Bear-Tsar – an ancient Bear-like being, leading an army of headbangers from around the universe.
SMG lifestyle also takes roots in graffiti movement – the band always paints its authentic graffiti pieces everywhere it plays and include them in their music videos and album art.

Siberian Meat Grinder released 2 albums – «Hail To The Tsar» and «Metal Bear Stomp», the cover art for the latter was created by the legendary artist and illustrator Sean Taggart, known for his works for Agnostic Front, Crumbsuckers, Cro-Mags and others.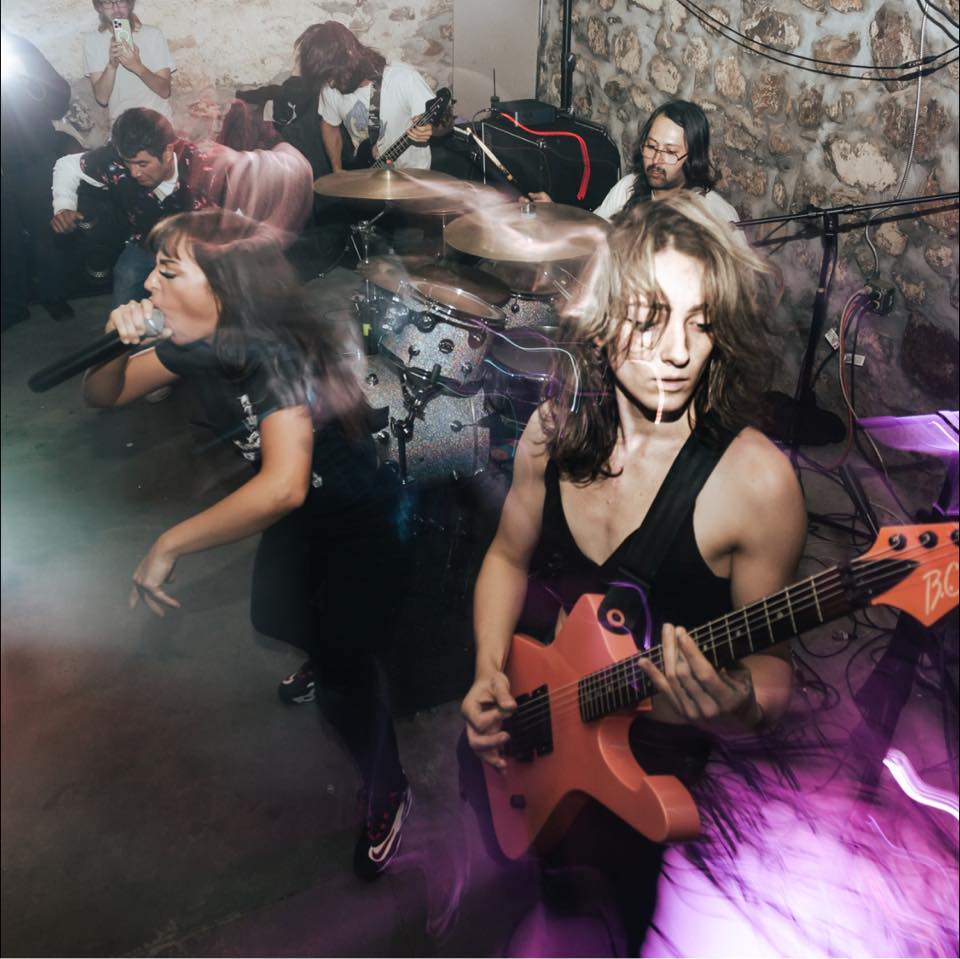 Also known as Escuela. Formed in early 2016, grind/powerviolence group Escuela, features vocals from Katerina Economou, percussion by Jesse Fuentes (ex-Kill the Client, ex-Creator Destroyer, 1Fest, Mass Grindviolence), and guitars by Jason Eldridge (Hearse, ex-Monolith, ex-Body Without Organs), Jackson Kovalchik (Casas) and bass by Kris Morash(Your Brain on Drugs).

Although the members span from different parts of the country, the band is based out of Upstate New York, and Pittsfield, MA. Escuela has been making a name for themselves through a prolific touring schedule and releases including: a self-released EP "Non Serviam", splits with Reeking Cross (D.C.), Violent Opposition(CA) and Disparo! (Australia), and two forthcoming splits and a full-length all scheduled for release in 2019.

Through punishingly short songs, Escuela delivers politically charged lyrics inspired by modern anxieties, unrest, and the roots of grindcore and powerviolence.
23:15 – 00:00 | Wormrot
21:45 – 22:45 | Napalm Death
20:25 – 21:15 | Benediction
19:05 – 19:55 | Devourment
17:55 – 18:35 | Dropdead
16:45 – 17:25 | Siberian Meat Grinder
15:45 – 16:15 | Escuela Grind
15:00 | Doors