MEH SUFF! WINTER-FESTIVAL 2023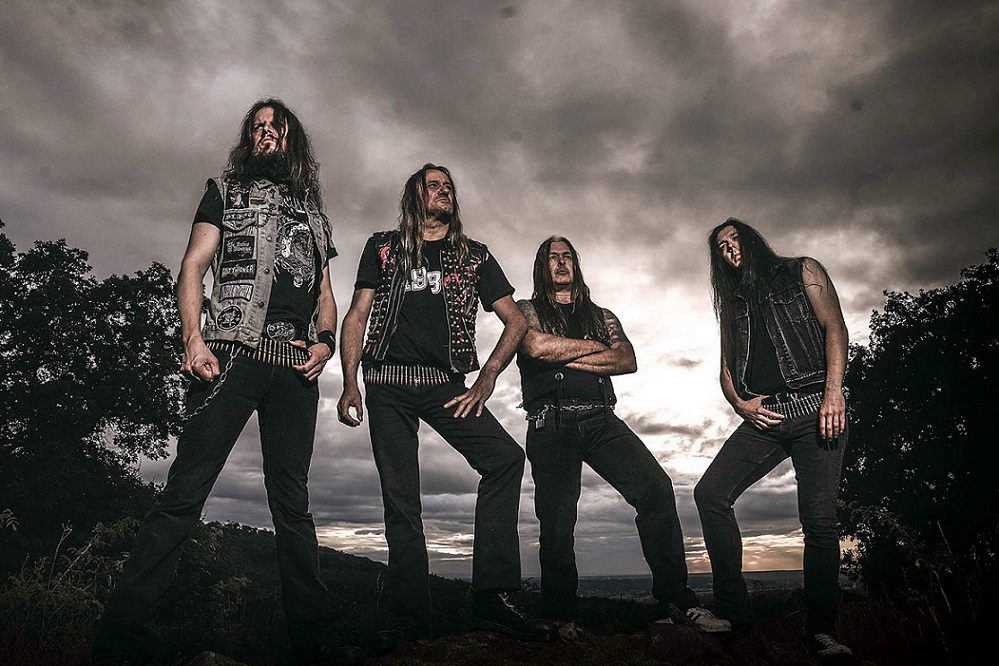 Considered one of German thrash metal's «Big Four» along with Kreator, Tankard, and Destruction, Sodom is one of the genre's longest-running and most influential bands. Emerging in the early 1980s, the group took cues from Mercyful Fate, Accept, and Venom, among others, and from the New Wave of British Heavy Metal, to create a tougher, leaner form of metal. Landmark albums like Persecution Mania (1988) and Agent Orange (1989) followed, with later offerings such as Tapping the Vein (1992), Sodom (2006), Epitome of Torture (2013), and Genesis XIX (2020) introducing elements of death, crossover, and groove metal into the mix. Despite enduring multiple personnel changes, the band has remained continuously active, with bassist/vocalist Tom Angelripper serving as the only constant member.
30 Jahre Tankard – ein Jubelfest mit Rambazamba!
"Morgens ein Gläschen, mittags zwei, des Abends vergisst man das Zählen dabei."
(beliebter Trinkspruch von der deutschen Südwestküste)
Die Matthäus-Kirche in Frankfurt soll demnächst abgerissen werden. Aber die Schülerband, die 1982 im Heizungskeller des Christustempels drauflos lärmte, bis im Erdgeschoss das Weihwasser aus dem Taufbecken schwappte, gibt´s immer noch. Und zwar ohne Unterbrechung. Im Zeitalter zahlloser "Reunion"-Phantome, die mal kurz aus der Gruft schießen, die Hand aufhalten und wieder zu Staub zerfallen, eine respektable Leistung.
NOT ONE DAY DEAD
A Polish death metal legend and one of the most hard working extreme bands in Europe. It was founded in 1983 by Piotr "Peter" Wiwczarek. Tha band has recorded many cult albums ("The Ultimate Incantation", "De Profundis", "Litany") and played countless gigs across the world. Vader was the first Polish extreme group which became recognisable by all metal fans. Vader's name stands for the best quality in death metal genre.
Formed in 1994, the German black metal outfit DARK FORTRESS have established themselves in the top ranks of the genre with intense live shows and fascinating, pitch black full-length masterpieces that meet the standard created mostly in northern Europe's prolific scenes with ease.
CRAFT embodies the black metal virtue of raw spiritual energy expressed through violent, ripping guitar-work and unholy rhythms enhanced by demonic vocals. The Swedes have long enjoyed a massive cult status within underground circles, yet also gained strong acclaim and recognition by mainstream metal media and critics.

Now CRAFT are ready to take a giant step in their career with the extremely strong, 'White Noise and Black Metal'. This is misanthropic Swedish black metal honed to perfection.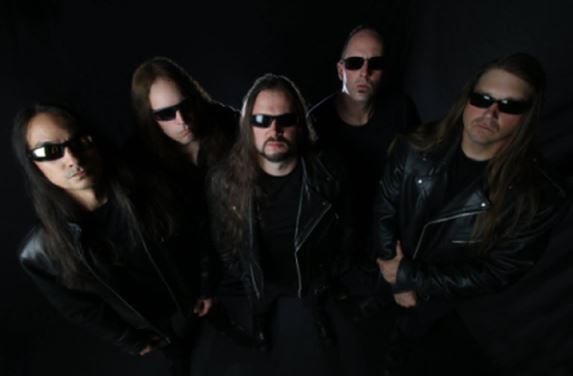 MONSTROSITY formed in August 1991 and came crushing on to the scene with their explosive demo "Horror Infinity". After sending the recording throughout the worldwide underground tape trading network the band soon found themselves recording their debut album "Imperial Doom" for the Nuclear Blast label. Their first European tour was the next undertaking bringing the band through many major European markets. A trip to Mexico was made followed by more spot shows in the US including Chicago, Milwaukee and New York as well as many Florida shows including opening for bands such as PANTERA, DEICIDE, OBITUARY and many more.
Formed in Topeka, Kansas, in 1997, Origin have eight full-length albums to their name. The group buzzed early with their 1998 EP, A Coming into Existence (Original Records). Fans of high-caliber death metal and record label representatives had noticed. It was after Origin joined luminaries Nile, Cryptopsy, and Gorguts on the 1998 Death Across America Tour that a monster was unleashed. In 2000, Origin signed to Relapse Records, issuing four full-length albums in Origin, Informis Infinitas Inhumanitas (2002), Echoes of Decimation (2005), and the Billboard-charting Antithesis. While on the label, the group gigged incessantly, appearing on such notable tours as Death Across America 2000, Relapse Contamination Tour 2008, The Summer Slaughter Tour North America 2009, and several successful European runs. Additionally, guitarist/vocalist Paul Ryan was listed on Decibel's Top 20 Death Metal Guitarists list in 2007. Origin's subsequent albums Entity (2011), Omnipresent (2014), and Unparalleled Universe garnered praise in Metal Hammer, Allmusic, and Exclaim!, while occupying prime slots on the Occupation Domination 2012, the Devastation on the Nation, and The Hell Over Europe tours. Chaosmos yet again sees Origin's technically apt death metal in scarily superlative form.
Heretoir is a German post-black metal band founded by Eklatanz in 2006. The band name, consisting of "here-" from the English word "heretic", and the French syllable "-toir", is a fictional synonym for "going an own way".
Conceptually, Heretoir deals with melancholy, nostalgia, isolation and self-reflection. The music is meant to be a soundtrack for discovering one's deepest thoughts, fears and the soul that rests in each one of us.
The band's beginnings were rooted in pure acoustic music but Heretoir quickly evolved into a combination of aggressive elements of black metal and the beauty, melancholy and reverie of post-rock and shoegaze. In its broadness the music conveys the daily myriad of feelings and impressions that our multifaceted world confronts us with.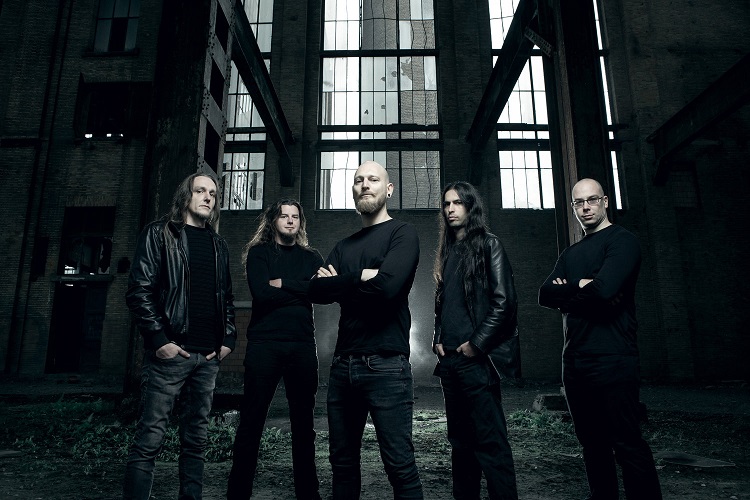 Reject The Sickness is a five-piece band from Belgium that has been shredding metal since 2010 with a lyrical concept that deals with outcast youth. Abuse, neglect, self harm and how to deal with the aforementioned are the main themes. The lyrics are fictional although Guy, the vocalist, can draw inspiration from his job as a social worker. It is a walk through the darkest reaches of the human psyche. Musically, progressive and ambient elements are threaded into a blend of thrash and death metal that is melodic without compromising on aggression.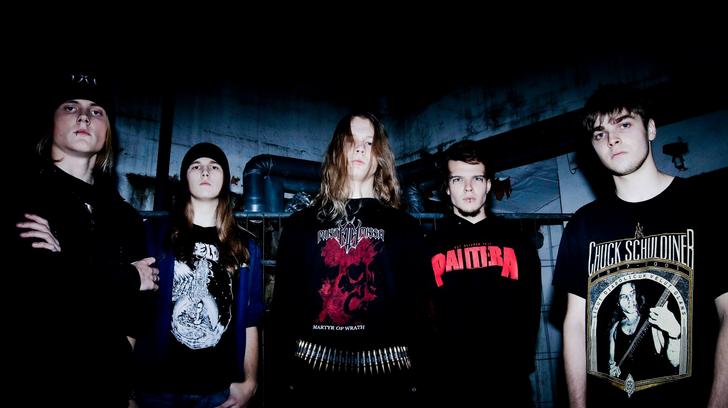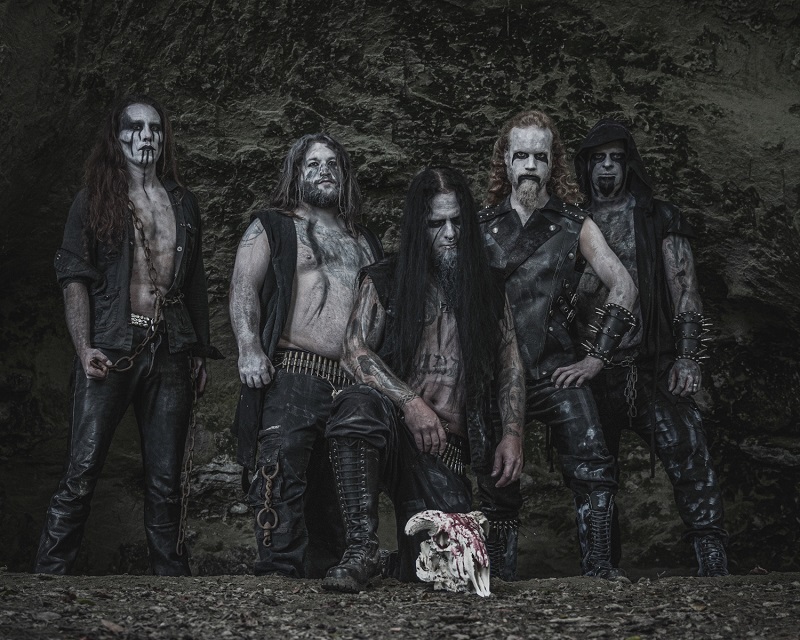 At the end of 2019 Abaddon was looking for musicians who wanted to form a post apocalyptic black metal band. In January 2020 Abaddon met Arcis, shortly after Arawan joined them and the three of them formed Causam. The band became complete with Andras and Grievas. By the end of 2020 the composing and studio work for the debut album "Doomsday Rapture" was done. It was released on 12.02.2021 and thus the band went public. In early May 2021, Arcis announced he was leaving the band for personal reasons and to focus on recording and sound. At the end of May, Surt joined as the new rhythm guitarist. The band played their first gig at Black Hole Fest II, opening the festival for headliners Afsky and Dark Funeral. In July 2022, the band announced that Surt takes over the vocals in place of Grievas, who left the band for personal reasons.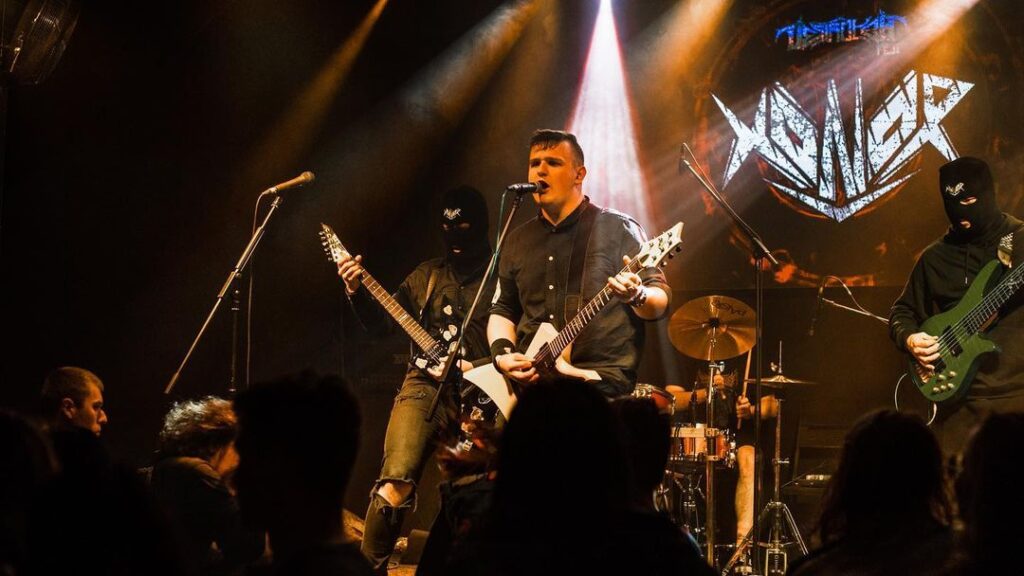 Gegründet im Jahr 2020, einer hoffnungslosen Zeit für Musiker, machten sich diese vier Schweizer Thrasher, die gerade erst ihre Zwanziger erreichten, auf, um frischen Wind in die Schweizer Thrash Metal Szene zu bringen. Mit ihrer dreister Musik und ihren lautstarken Äußerungen zu Themen, die ihnen am Herzen liegen, heben sie sich deutlich von anderen Thrash Metal Bands der aktuellen Generation ab. HONOR scheut sich nicht, das Böse und die Ungerechtigkeit anzufechten, auch wenn die Band riskiert als beleidigend oder extrem abgestempelt zu werden. Ihre Texte regen zum Nachdenken an, ohne dabei die grundlegende Aggressivität des Thrash Metal zu verlieren. Anstatt sich auf einfache, chromatische Riff-Salate zu verlassen, legt die Band Wert auf engagierende Songstrukturen und unvergesslichen Hooks. In der Zeit seit ihrer Gründung im Mai 2020 hat sich die Band den Titel des ultimativen Thrash-Metal-Newcomers der Schweiz verdient.
23:00 – 00:00 | Sodom
21:40 – 22:30 | Vader
20:20 – 21:10 | Dark Fortress
19:20 – 19:50 | Causam
18:30 – 19:00 | Honor
18:00 | Doors
23:55 – 06:00 | 90s Party im Werk 21
23:15 – 00:00 | Origin
21:45 – 22:45 | Tankard
20:25 – 21:15 | Craft
19:05 – 19:55 | Monstrosity
17:45 – 18:35 | Heretoir
16:45 – 17:15 | Reject the Sickness
15:45 – 16:15 | Intrepid
15:00 | Doors