MEH SUFF! WINTER-FESTIVAL 2024
Founded in 1997 in the Karelian city of Joensuu, Insomnium first gained recognition in 2002 with their wintry debut "In the Halls of Awakening". Quickly building on this with fierce death/doom juggernaut "Above the Weeping World" (2006) or melancholic masterpiece "One for Sorrow"(2012), the Finns surprised everyone with their sublimely beautiful, achingly forlorn "Argent Moon" EP in 2021, only to shed their skin once more."We have found our own thing and that trademark sound, but yet we don't want to keep repeating ourselves and make the same album over and over again," Niilo Sevänen underlines. "With every new member we have evolved a bit since all these incredibly talented musicians have brought their own magic along. If someone thought that we have grown soft with Argent Moon EP", he impishly grins, "I think 'Anno 1696' shows that there is the same old spirit left."
With "Anno 1696", Insomnium take us into a world woven of sorrow and last crumbling vestiges of hope, of wrath and morbid lullabies,an album relying on the strengths of their beloved trademark sounds and a new sense of grandiose, melancholic storytelling.
Welcome to 1696. Welcome to hell.
Abbath is a Norwegian black metal band founded by Olve Eikemo, better known as Abbath Doom Occulta, who was previously a member of the legendary black metal band Immortal. Inspired by acts like Kiss, Motorhead, Manowar, and Bathory, Abbath released their debut album in 2016, following Immortal's dissolution due to legal issues.
With the help of King Ov Hell on bass, Per Valla on guitar and vocals, and Creature on drums, Abbath made their debut at Tuska Open Air in 2015 before releasing their self-titled debut album on Season of Mist. The band underwent several changes to their lineup before recording their second album, «Outstrider,» which featured Ukri Suvilehto on drums, Raud on guitar, and Mia Wallace on bass.
Abbath changed their lineup again for their third album, «Dread Reaver,» which included Suvilehto on drums, Ole Andre Farstad on guitar, and Frode Kilvik on bass. The album, released in 2022, includes a cover of Metallica's «Trapped Under Ice» and showcases Abbath's uncompromising approach to black metal.
Despite the controversies that often surround the genre, Abbath has managed to maintain a loyal fanbase due to their unique sound and electrifying live performances. With a dedication to pushing the boundaries of black metal, Abbath continues to be a driving force in the world of extreme music.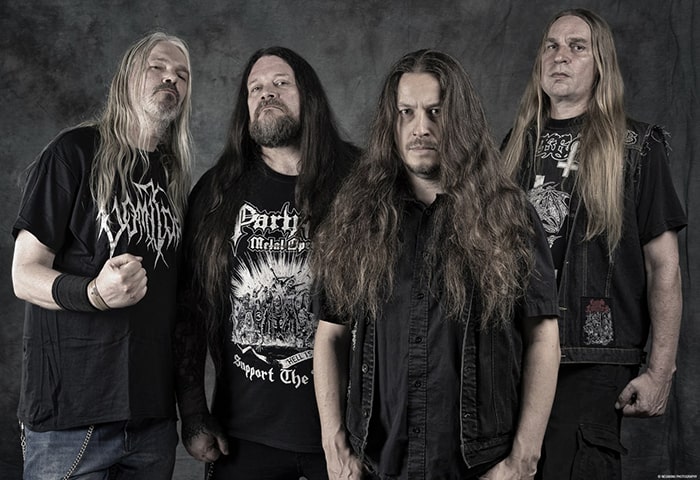 After an extended hiatus begun at the dawn of the millennium, ASPHYX reunited in 2007 and demonstrated a newfound passion for the art of doom-laden death metal. With talismanic vocalist Martin van Drunen leading the charge, the Dutchmen have released a trio of universally acclaimed records – Death…The Brutal Way (2009), Deathhammer (2012) and Incoming Death (2016) – while further cementing their reputation as one of the most riotous and explosive bands in the metal underground. Coalescing around a stable line-up for the first time in many years, the ASPHYX of 2021 is a finely-honed and fired-up beast, ready to decimate the competition and bludgeon the rest of us with riff after gruesome riff.
Recorded during lockdown, the band's tenth studio album Necroceros is manifestly heavier and more vicious than anything they have released before. Partly inspired by the horrors and frustrations of the pandemic era, Necroceros is also an outright celebration of ASPHYX's genre-defining sound. The band's current incarnation – Martin van Drunen, guitarist and chief songwriter Paul Baayens, bassist Alwin Zuur and drummer Stefan Hüskens – have clicked into a higher gear this time around, capitalising on a surfeit of free time to deliver their finest record yet.
As with its predecessor, Necroceros speaks volumes about the strength and focus of the ASPHYX line-up today. Paul Baayens' seemingly endless arsenal of devastating riffs is simply undeniable: whether it's the breakneck savagery of short, sharp ragers like opener The Sole Cure is Death and the snotty, tongue-in-cheek Botox Implosion, or gruelling, atmospheric dirges like the monolithic Three Years of Famine or the monstrous closing title track, Necroceros is a self-evident master class.
Deafening proof that the last 12 months have conjured a few positive results along the way, Necroceros is a murderous masterpiece for the never-ending age of death. After all, death comes to us all in the end.
Norwegian metal band Gaahls WYRD, led by Kristian «Gaahl» Espedal, has released a mini-album, The Humming Mountain. Containing five songs, the mini-album delves into themes of origin, creation, and consciousness. It expands on but also challenges concepts explored in their previous work, GastiR – Ghosts Invited. The mini-album's formation was driven by the reworking of three tracks originally meant for GastiR, which didn't fit its conceptual framework. Enhanced with keyboards and redefined bass grooves, the reshaped songs offer a different sonic flow. The mini-album is not named after a real location but reflects the band's focus on the slow, patient process of creation, symbolized by the vibration (hum) of a mountain and movement of ice. The Humming Mountain was recorded over nine months in Solslottet Studio, with band members and producer Iver Sandøy working on sound design and instrument tracking. The mini-album represents Gaahls WYRD's next chapter.
A punitive thrash metal project influenced by hardcore punk, west coast hard rock, and proto-death metal bands of the '80s such as Discharge, Hellhammer, and Venom, Toxic Holocaust is largely a one-man operation run by Oregon native Joel Grind. Emerging in the late '90s, the project eventually expanded into a live entity, and by 2020 the group had issued six well-received full-length albums and multiple EPs.
Evil Never Dies
Grind founded the band in 1999 in the city of Portland. Writing and recording all of the group's music himself, he issued a pair of demos (1999's Radiation Sickness and 2002's Critical Mass) before unleashing the project's first full-length effort, Evil Never Dies, in 2003. The group's burgeoning popularity in the metal underground prompted Grind to take the enterprise out of the studio and onto the stage, so he hired a backing band and hit the road. However, the expanded version of Toxic Holocaust would not make its way into the studio for album number two. 2005's Hell on Earth once again saw Grind assume all duties, but he did manage to enlist renowned heavy metal artist Ed Repka (Megadeth, Death, etc.) to design the cover. Extensive touring followed, along with a recording contract with America's premier death metal label, Relapse Records. In addition to releasing the third Toxic Holocaust album, An Overdose of Death… (2008), Relapse reissued Evil Never Dies and Hell on Earth. The Gravelord EP arrived in 2009, followed in 2011 by the full-length Conjure and Command, which was the first Toxic Holocaust release to feature a full band, with Grind joined by bass player Phil Zeller and drummer Nick Bellmore. That same crew stayed aboard for 2013's Chemistry of Consciousness, but Grind would return to the one-man-band setup for 2019's dystopian technological takeover-themed Primal Future: 2019.
Madness reigns yet again! BENIGHTED deliver a new radical soundtrack to these savage times. 'Obscene Repressed' gives an extreme musical voice to the madness lurking within. Let your mind be shaken by BENIGHTED. In case of side effects, please see the surgeon…
BENIGHTED were spawned by members from French Death and Black metal bands DISHUMANIZED, DARKNESS FIRE, and OSGILIATH, who joined forces in 1998 for a more brutal, heavy and modern way of expression. When their first self-produced and self-titled full-length hit the streets in 2000, it immediately had a strong impact. This turned a side-project into a main act. A fast-growing fan base was built by a string of acclaimed albums: 'Psychose' (2002), 'Insane Cephalic Production' (2004), 'Identisick' (2006), and 'Icon' (2007) were all enthusiastically received.
After the releases of 'Asylum Cave' (2011) and 'Carnivore Sublime' (2014), the French sidestepped from the steadily growing complexity by recalibrating their sound along their roots 'Necrobreed' in 2017. After their 20th anniversary, it was time for BENIGHTED to capture the live madness on 'Dogs Always Bite Harder Than Their Master', which was released in 2018.
Now, with 'Obscene Repressed', BENIGHTED are ready to continue their razor-sharp journey, again revolving around the human psyche, showcasing the story of little Michael who often battles demons on account of the unresolved oedipal issues with his mother. Sheer brutality!
Portuguese extreme metal band GAEREA is carving a unique path with their third full-length album, Mirage. Building upon their previous work, Mirage explores the isolation and suffering of human experience. With its thematic focus on existential dread and the uncertainty of sensory perception, GAEREA touches on a deeply relatable human condition: the fear of isolation in a seemingly familiar world. Mirage deviates from typical mythological or anti-religious references in metal, choosing instead a more introspective approach. This philosophical and nuanced handling of the theme sets them apart.
The band's primary composer notes the growth they've undergone since their previous album, Limbo, partly fueled by the challenges of the pandemic. The isolation provided a fertile ground for creativity, leading to a productive period. Their sound design and production, handled by Miguel Tereso, offers a balance between clarity and a harsh sound, creating tension-filled pieces with explosive payoffs.
Despite the world's return to relative normality, GAEREA maintains their artistic pursuit of self-examination and refuses to succumb to the looming void. Their anonymity, codified in masks, is essential to their brand and the experience they deliver, offering an immersive, unique experience for their audience. As they prepare to release Mirage, GAEREA is poised to lead the charge into the future of dark, introspective metal.
Hellripper is a one-man black/speed metal band formed by James McBain and based in the Scottish highlands. Formed at the end of 2014 and with the release of the debut EP ‹The Manifestation of Evil› at the start of 2015, the band have made their statement clear… Total fucking mayhem!
2015 and 2016 saw the release of an EP and a couple of split EPs to positive reviews in the underground as well as the assembly of a live line-up. The band's debut album ‹Coagulating Darkness› was released in April 2017, resulting in Metal Hammer crowning Hellripper "Scotland's King of the arcane mosh".
2018 saw the band sign to US-based ‹Reaper Metal Productions› – a division of ‹Hells Headbangers Records› and the release of a 4-track EP in April 2019.
At the end of 2019, the band signed a deal with ‹Peaceville Records› for the release of their second album ‹The Affair of the Poisons› in 2020, which again, was also released to great reviews and led to the band's first appearance on the US Billboard Charts.
The band supported the release with a number of European and UK dates throughout 2021 and 2022.
The band's third full-length album, ‹Warlocks Grim & Withered Hags›, a record centred around Scotland and its folklore and history was released on February 17th 2023 to wide acclaim, with live dates to follow throughout the rest of year and into 2024.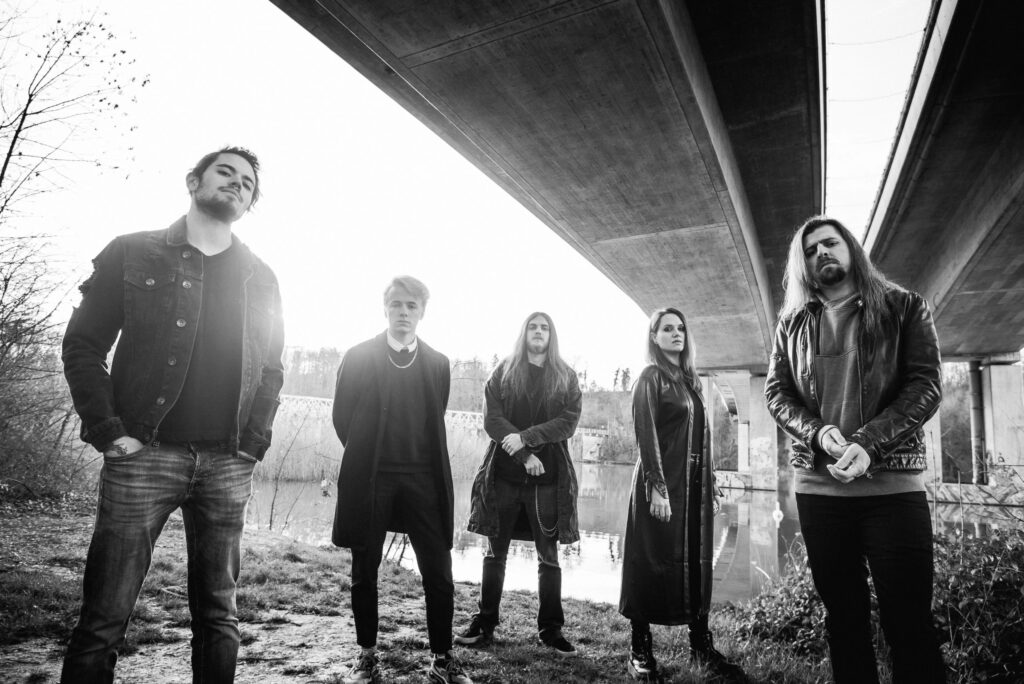 The first album, «A New World To Come,» was released in 2017 under the band name Deus Ex Machina. The band from Western Switzerland showcased a confident style on their debut album, making a mark with their Modern Melodic Death Metal. Lead vocalist Stephany Hugnin stands out in a class of her own, and the guitar work impresses with its robust riffs and captivating solos. By the end of 2018, they changed their name to Kassogtha and re-released their first album. They were able to present it to a larger audience on the «Female Metal Voices Tour 2019» across Europe at ten different locations. With the release of the EP «The Call» in September 2019, Kassogtha significantly upped their game. Currently, the musicians are working hard on new song material.
GHÖRNT is a Black Metal duo featuring Thulus on vocals and J. on all instruments. Known to each other prior to forming the band, they've released their debut album «Nedchrescht» with lyrics in their native dialect, capturing the regional appeal. Despite being involved with other bands, Thulus and J. consider GHÖRNT more than a project. They have plans to perform live with additional musicians and anticipate releasing more albums in the future. In terms of responsibilities, J. handles the music while Thulus focuses on lyrics. Their debut album was released under the German label Dominance Of Darkness Records. Thulus, part of Asgard since 2018, and J., a session musician for various projects, appreciate being a duo as it allows quick decision-making. They express their opposition to Christianity and religion in general through their album «Nedchrescht». The album, released in March 2021, has received positive feedback. They mainly use Facebook for promotions and updates. GHÖRNT is recommended for Black Metal enthusiasts for their unique blend of regional dialect and varied Black Metal.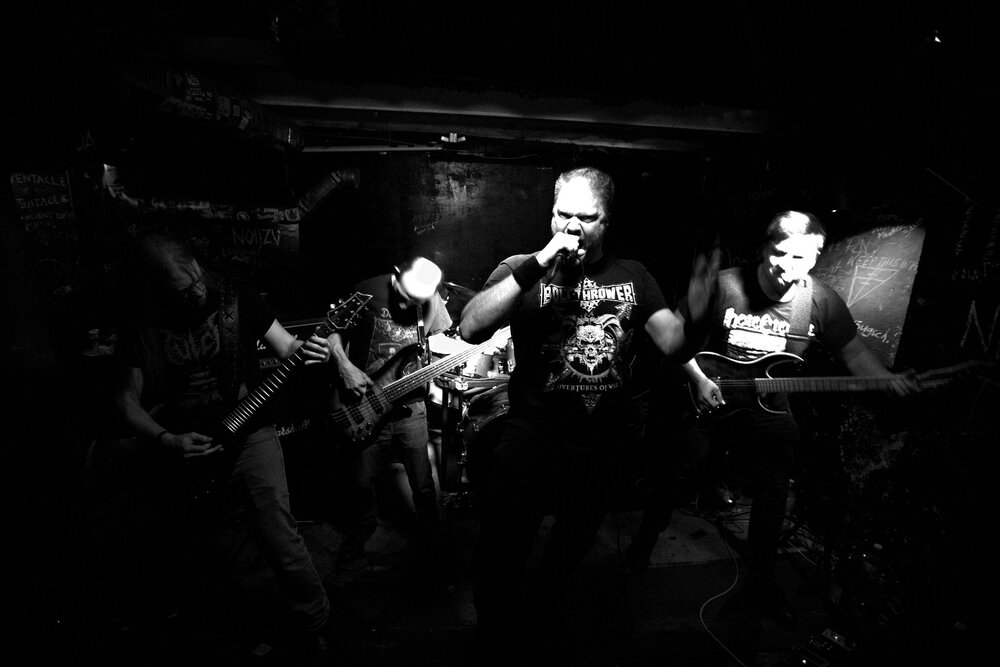 Founded in Zurich around 66 million years after the P-Kg Extinction Event, Vorax has dedicated themselves to Old School Death Metal with a prehistoric influence. The first output of the group, ‹Jurassic Dawn› (2022), was recorded and produced analogously in a self-built studio. Consisting of Benj (song material & rhythm guitar; Death Kommander), Beni (vocals; Omophagia), Simon (lead guitar; Sinverse, Rage Of Light), Frugi (bass; Messiah) and Flavio (drums), Vorax venerates the rise and fall of the ancient giants.
Divension, a five-member Melodic Death Metal band from Sargans, Switzerland, was founded in 2005, originally as a Slayer cover band. Evolving beyond the typical «metal-evil-black/white» clichés, Divension captivates audiences with gripping riffs, melodic choruses, and dynamic variety. Starting as a project by mastermind and songwriter Roger Baumgartner and bassist Philipp Kräuchi, nobody foresaw their debut album «Conquer The Dying Sun» 15 years later. After lineup changes and creative breaks, Divension is now performing live with a new lineup since 2023, working on a follow-up album. The current members include Domo Bösch (vocals since 2007), drummer Dominik Gisler (since 2019), Matthias Keller (bass), and Filipe Gordilho (rhythm guitar, both since 2023). Their debut album, released in 2020, reflects 15 years of musical evolution, blending modern Melodic Death Metal with thrash influences. The band, led by Baumgartner, is committed to delivering energetic live gigs and enjoying music, with a new album showcasing even more versatility already in the works.