Formed in 1996, Cattle Decapitation addresses animal mistreatment, environmental abuse, misanthropy, and human genocide in their music. The band initially had an all-vegetarian lineup, with only Travis Ryan and Josh Elmore remaining vegetarian today.
Their 2002 album, To Serve Man, faced controversy in Germany due to its graphic cover, while the 2004 album Humanure had its cover censored in some outlets without permission. This led to difficulties for customers trying to find and purchase the album.
Gabe Serbian and Dave Astor, former members, were part of The Locust. Journalist Garry Sharpe-Young recognized Cattle Decapitation as «one of the few metal bands whose message hits as hard as their music.»
In 2009, the band parted ways with bassist Troy Oftedal due to musical and personal differences. Their latest album, The Anthropocene Extinction, was released in 2015.
Cattle Decapitation has toured with numerous death metal bands, including Suffocation, Cryptopsy, The Black Dahlia Murder, Deicide, Behemoth, Hate Eternal, Krisiun, and Job for a Cowboy. They also participated in Metal Blade Record's Scion A/V Showcase in 2012.
Virginia-based PIG DESTROYER, formed in 1997, delivers confrontational and pummeling grindcore. Vocalist J.R. Hayes and AGORAPHOBIC NOSEBLEED guitarist Scott Hull united to create incendiary music, releasing their self-titled demo to a rousing response. The ‹Explosions in Ward 6› album earned them recognition as one of the best new grind acts.
In 2001, the band signed with Relapse and released ‹Prowler In The Yard,› a coal-black monolith of nihilism that stunned music fans. Their performances at various festivals solidified their place among heavy music's goliaths.
Their ambitious follow-up, ‹Terrifyer,› released in 2004, combined metal, grind, thrash, and punk rock in a CD/Audio-DVD package. 2007's ‹Phantom Limb› received worldwide acclaim, and the band embarked on their first Australian headlining tour and a US tour with other notable acts.
2012's ‹Book Burner,› featuring MISERY INDEX drummer Adam Jarvis, returned to a raw, primitive sound. In 2013, they released the charity EP "Mass and Volume" on Bandcamp, with John Jarvis joining as their first bass player.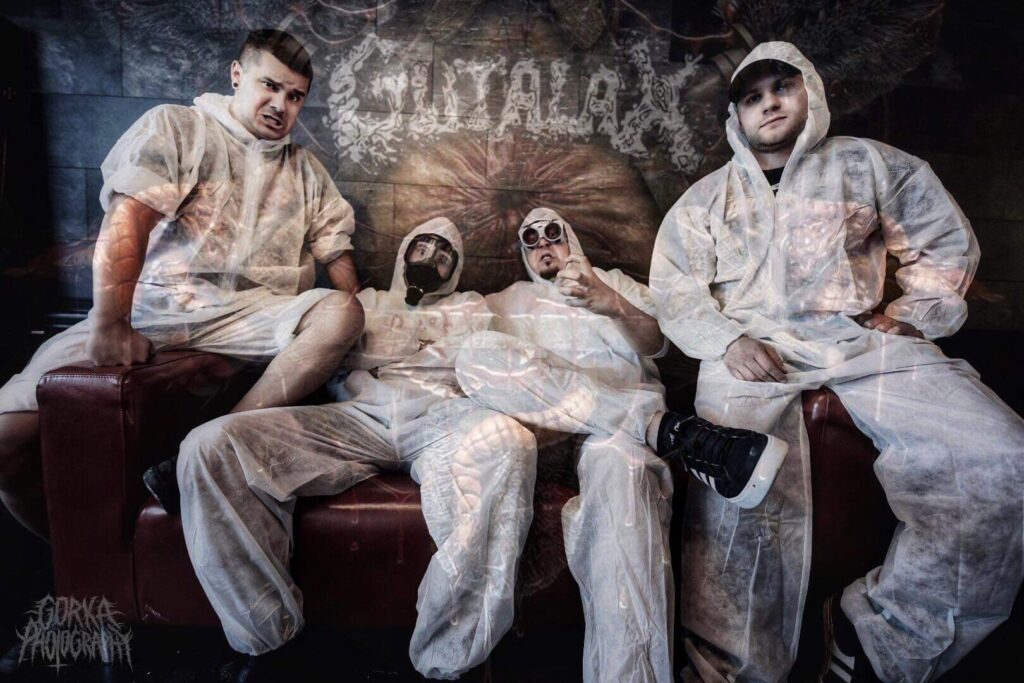 Gutalax was founded in spring 2009 by members Průduch, Pouřík, Kebab, and Maty. In September of the same year, they recorded seven tracks for their first album, which was released as a split album with the Italian band Cannibe. Their first solo album, Shit Beast, was recorded in January 2011 and released by Czech label Bizarre Leprous Production. In early 2014, the band recorded their second album, Shit Happens, which was released in 2015 by German label Rotten Roll Rex. The band's name is based on the laxative Guttalax.
Gutalax members describe their music style as «Gore 'n› Roll,» a mix of gore and porngrind with a healthy dose of humor. Their songs typically revolve around feces and sex.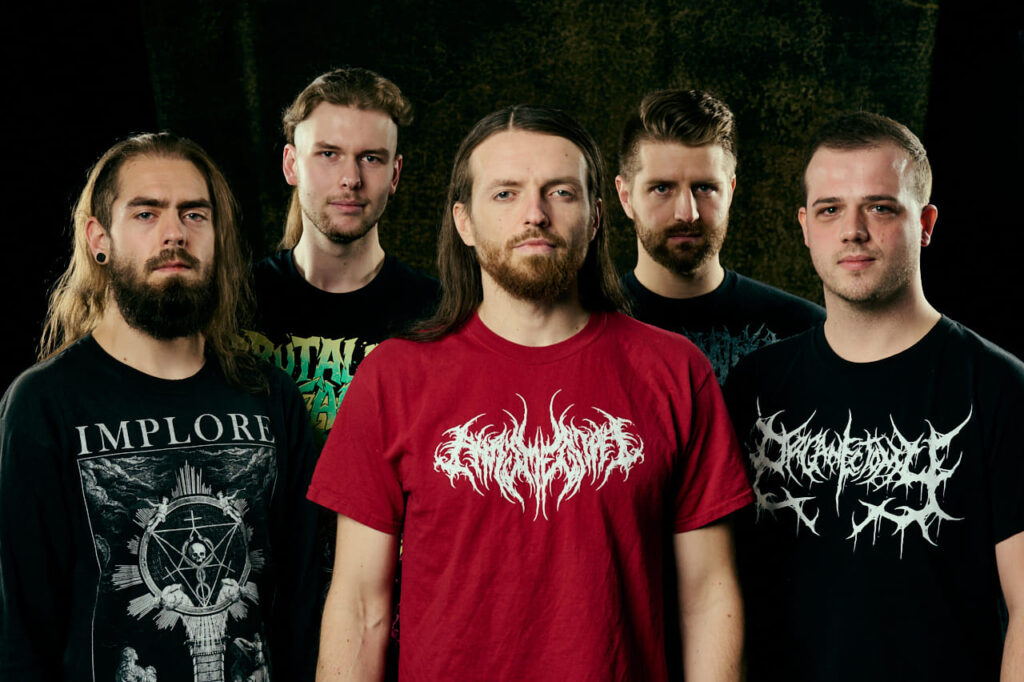 Stillbirth was founded in 1999 by Lukas Swiaczny (guitar) and Phillipp Kurschus (drums) and began playing occasional local live gigs. It took four years until their first demo, «Happy Stillbirthday Party,» was recorded in 2003. After several lineup changes from 2004 to 2007, the band recorded four songs for an EP, which was released on the split CDs «Supreme Brutal Legions #3» (Vrykoblast/Singapore) and «Soldiers of Death» (Deathstar/USA).
In 2009, their first album «Plakative Aggression» (Rotten Roll Rex/Germany) was released, followed by the band's first extended Eastern European tour in April. After more sporadic performances in Germany and Europe, their second studio album «Endgame is Near» was released on Deafground Records in 2011. This was followed by festival appearances, such as Deathfeast Open Air 2011 and NRW Deathfest, and their first US tour, which included a special highlight performance at the New Jersey Deathfest. In 2012, Kevin Piepenburg joined as a second frontman to relieve guitarist Lukas Swiaczny.
Stillbirth's songs cover various themes, and the band cannot be assigned to a specific genre based on their themes alone. Their predominantly English-written songs occasionally include German lyrics. Musically, influences from Despised Icon and Cephalic Carnage can be identified. Within the genre, the band is considered technically skilled. Stillbirth typically performs in light beachwear, contrasting the intensity of their music, leading to their style being jokingly called «Surfgrind.»