RAGE OF LIGHT / KASSOGTHA / RIZON / THE KATE EFFECT
Formed in 2015 by Jonathan Pellet, Rage Of Light (ROL) is a pioneering Swiss trance metal band. The band initially gained acclaim with their 2016 debut EP, «Chasing a Reflection,» featuring vocalist Melissa Bonny and guitarist Noé Schüpbach. Their DIY music videos and frequent content helped them garner a solid fanbase on social media. ROL continued to rise with popular singles like "Mechanicals" and a cover of Amon Amarth's «Twilight Of The Thunder God,» accumulating millions of views. In 2018, they signed with Napalm Records and released their first full-length album, «Imploder,» in 2019. However, their live performances were halted due to the COVID-19 pandemic.

In 2021, Bonny departed, and the band brought in Polish singer Martyna Halas. With Halas, they released their sophomore album, «Redemption,» in December 2021, which received critical acclaim and achieved top sales on Bandcamp. In 2022, Schüpbach left and was replaced by Swiss guitarist Simon Burri. The band continued to evolve in 2023, diving deeper into their metal and electronic roots with singles like «Upriser» and «The Scent Of Dead Leaves,» produced in collaboration with Thomas 'Drop' Betrisey. Their journey marks them as one of the most innovative bands in the electro-metal genre.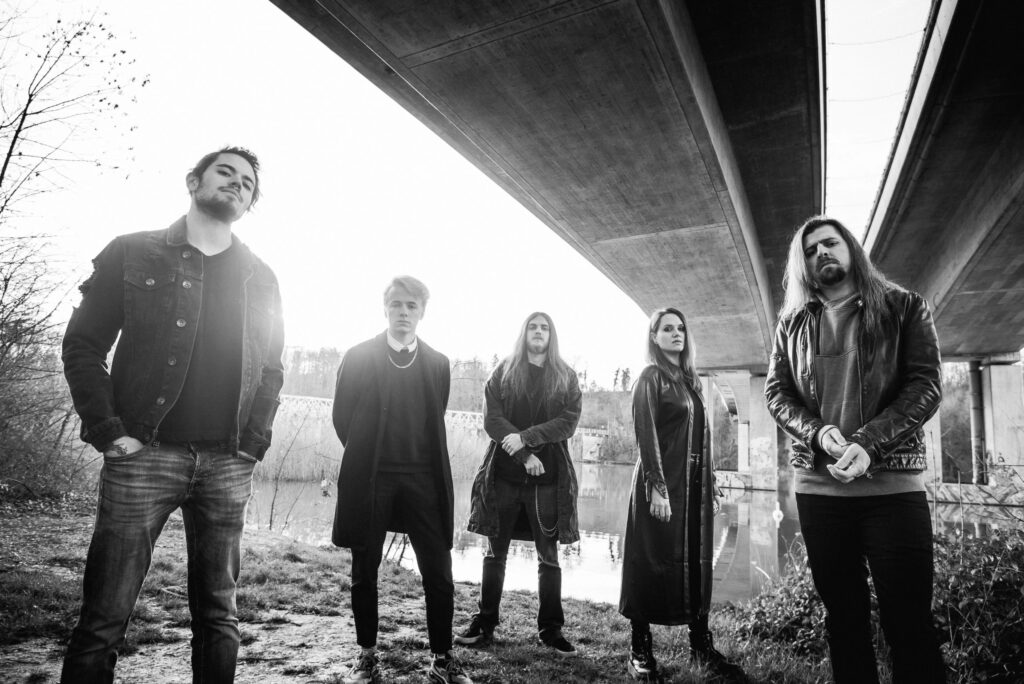 The first album, «A New World To Come,» was released in 2017 under the band name Deus Ex Machina. The band from Western Switzerland showcased a confident style on their debut album, making a mark with their Modern Melodic Death Metal. Lead vocalist Stephany Hugnin stands out in a class of her own, and the guitar work impresses with its robust riffs and captivating solos. By the end of 2018, they changed their name to Kassogtha and re-released their first album. They were able to present it to a larger audience on the «Female Metal Voices Tour 2019» across Europe at ten different locations. With the release of the EP «The Call» in September 2019, Kassogtha significantly upped their game. Currently, the musicians are working hard on new song material.
RIZON is a melodic metal band based in the Zurich region, Switzerland. Their sound is characterised by the interplay of female and male vocals, which set the tone as equally powerful voices! Energetic guitar hooks, melodic keyboards and powerful drums underline the musical experience. This combination earned the latest album Prime Time the title «Album of the Month» of the renowned English rock magazine Power-Play. RIZON's live shows are known for their high-energy all-live performance, no sampling, just rocking!
Often mistaken for a British fashion phenomenon, The Kate Effect is in fact a band. Hailing from Zürich, Switzerland, the band plays a combination of Melodic Death Metal and Thrash Metal with the occasional sprinkle of Hardcore. Founded in 2011, the band adopted a name inspired by both Her Royal Highness The Duchess of Cambridge and a fair bit of nonsense and went on to play several local shows. As of 2022, The Kate Effect still consists of the Lukas Villiger (vocals), Martin "März" Kubli (guitars), Marco "Rada" Radamonti (guitars) and Pascal Maurer (drums).
22:30 – 23:30 | RAGE OF LIGHT
21:20 – 22:10 | KASSOGTHA
20:20 – 21:00 | RIZON
19:30 – 20:00 | THE KATE EFFECT
19:00 | Doors