ENSLAVED continue to exist as one of the most dependable components in extreme metals indestructible backbone. Possessing the reputation as one of the most riveting live acts in metal, they once again offer us talent of the highest calibre with eight new songs, rightly doing justice to their signature extreme/black/Viking/progressive metal sound.
Wolfbrigade, a dynamic force in the music world, fuses hardcore punk with heavy metal influences. Respected figures in the metal community, such as members from bands like Marduk, Entombed, and Centinex, have expressed their admiration for the group. Notably, their album style has been described by Maniac Attack Records as a combination of «infuriated, angry, and gloomy» atmospheres intertwined with entrancing melodies that linger in the listener's ears. Drummer Dadde Stark highlights a diverse range of inspirations, from Swedish hardcore bands like Anti Cimex and Asta Kask to the death metal vibes of Entombed and early At the Gates, with a hint of Motörhead's distinctive grit. Beyond their powerful music, Wolfbrigade's lyrics resonate deeply. Stark shares that the lyrics serve as an outlet for a spectrum of emotions, often drawing from societal issues like war, poverty, and global injustices, while also introspecting on personal battles and aspirations.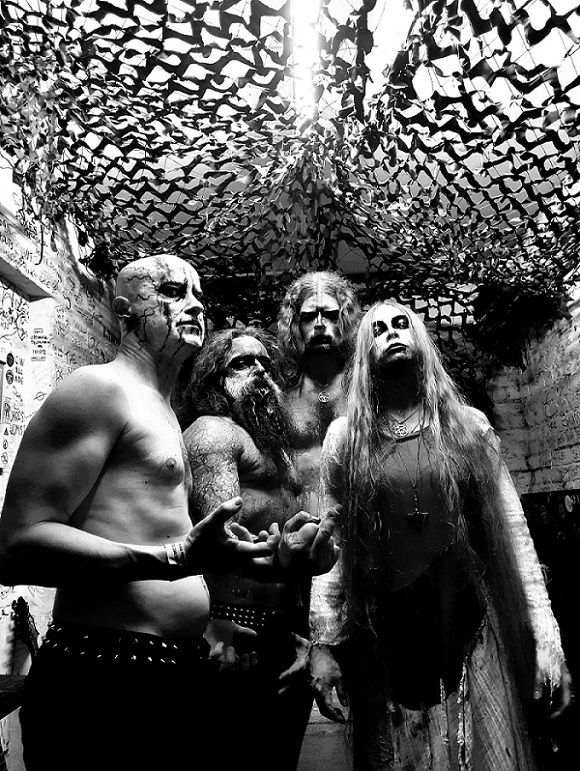 DARKENED NOCTURN SLAUGHTERCULT
Originating from Dormagen, Germany, Darkened Nocturn Slaughtercult (DNS) carved a niche in the black metal scene in 1997, founded by trailblazers Onielar (Yvonne Wilczynska) and Ariovist. Comprising Onielar on vocals and guitar, Velnias on guitar, Horrn on drums, and R.K. on bass, DNS stands distinct, with Onielar being a rare female front-woman in this genre. Their music is reminiscent of the old-school, raw, and rapid black metal of the early '90s, akin to Norway's second wave. Onielar's bewitching voice adds a unique touch, enhancing their signature sound. The band's lyrics, primarily penned by Onielar and Velnias, delve deep into satanism and nihilism, asserting genuine convictions rather than theatrics. Their authentic stance on black metal, shunning mainstream influences and trends, has positioned them as true purists. While some mainstream listeners mock their earnestness, DNS remains undeterred, holding true to the core essence of black metal.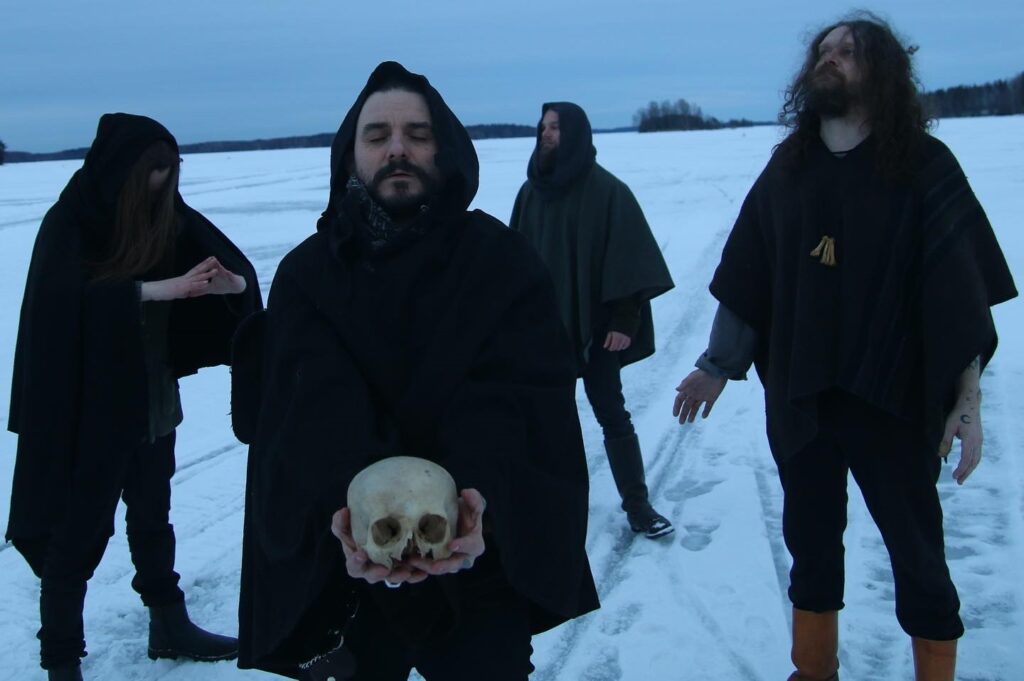 Haunted by primal forest spirits, Mat "Kvohst" McNerney summons the nocturnal ghosts of his past, churned in the cauldron of Black Metal, Ritual Folk Psychedelia and Doom Rock, and echoing with shivering Gothic undertones. From their inception in 2009, Hexvessel, created by Mat McNerney as what he described as "a free spiritual journey and a musical odyssey with no boundaries", have captivated audiences and listeners with their evolution. Shamanic shapeshifters, Hexvessel resonates with solitary reflection and themes of personal spiritual transcendence, continuing to reinvent and explore nature mysticism through music.
Originating from Grenoble, France, Aluk Todolo emerged in 2004 with the combined talents of Antoine Hadjioannou on drums, Matthieu Canaguier on bass, and Shantidas Riedacker on guitar. The name «Aluk Todolo» traces its roots to the mountainous southern region of Sulawesi in Indonesia. It translates to «the path of the ancestors» or «ancient beliefs,» signifying a pre-Christian animistic cult enduring in that part of the world. Renowned for their riveting live performances, Aluk Todolo has graced stages both in France and internationally. Their concerts showcase a unique lighting touch – a single bulb, synchronized with the guitar's signal. Their instrumental music is an intriguing blend, encompassing psychedelic rock, krautrock, black metal, noise-rock, and zeuhl, all under the banner they term «occult rock.» The band's aesthetic, drenched in stark mystique, emphasizes monochromatic visuals. The recurrent use of esoteric and alchemical symbols marks their identity, with the Enochian alphabet's «A» emblematically adorning all their records.
Emerging from the remnants of Finnish band VORUM, CONCRETE WINDS, comprising PJ and Mikko, stormed the Thrash/Black/Death Metal scene with their 2019 debut, «Primitive Force» via Sepulchral Voice Records. This aggressive noise torment, a stark contrast to the tranquility of their Åland island roots, represents a progression from VORUM's sound. Forging their distinct path in the Finnish Death Metal landscape, they embrace the expansive reach of virtual platforms. As they anticipate performances across Europe and Scandinavia, their relentless journey holds a promise of continual evolution. CONCRETE WINDS succinctly defines their essence: «Aggressive Noise Torment.»
Amethyst is a Heavy Metal Band from Switzerland.
ArsGoatia is showing vociferous and sinister Black Metal driven by perverted wormlust since 2021 with a confutation of erroneous wayes.
A blunt force of aggression, raw & uncompromising. Gravpel returns to the origins of the whole genre itself. In times where Black Metal becomes mainstream, atmospheric or even avant-garde, this «5 Piece-Demolition-Commando» aims to bring the danger back! A violent Punk Show and a finger to the face of all the miserable Right-wing and NSBM-Shitheels trying to claim Black Metal for their Ideology.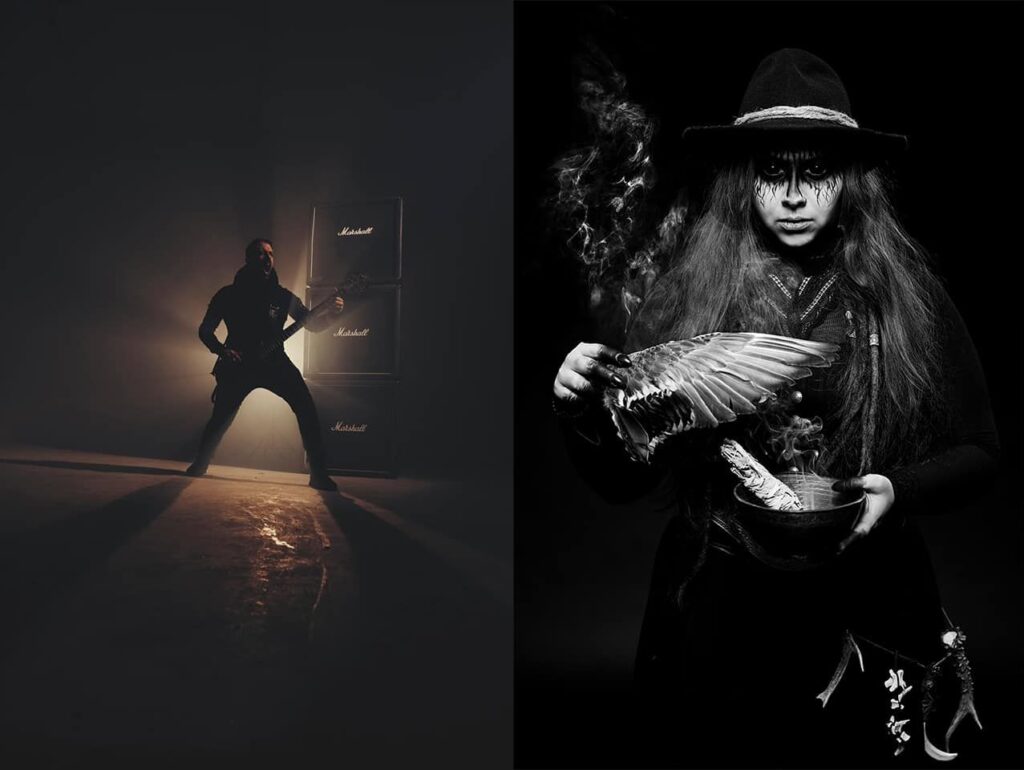 PERCHTA is an Austrian music project founded 2017 in Tirol. Ritualistic sounds with influences from black- and pagan metal are the foundation for atmospherically embedded lyrics presented in dialect, that deal with topics of alpine nature, culture and myths. Rites of times long passed and impressions of craggy mountains are brought to life by folk instruments.
DARKENED NOCTURN SLAUGHTERCULT